Art of Henry
Regular price
$ 0.00
Sale price
$ 29.95
Unit price
per
Sale
Sold out
How do they work?
Use this deck of 78 unique cards to help you manifest your Infinite Potential. Draw a new card every day and read aloud what you will manifest throughout the day. Henry designed these manifestation cards to help create a Radical amount of Abundance in many areas of your life.
Draw cards with your spouse, family, friends, and co-workers.
Share
View full details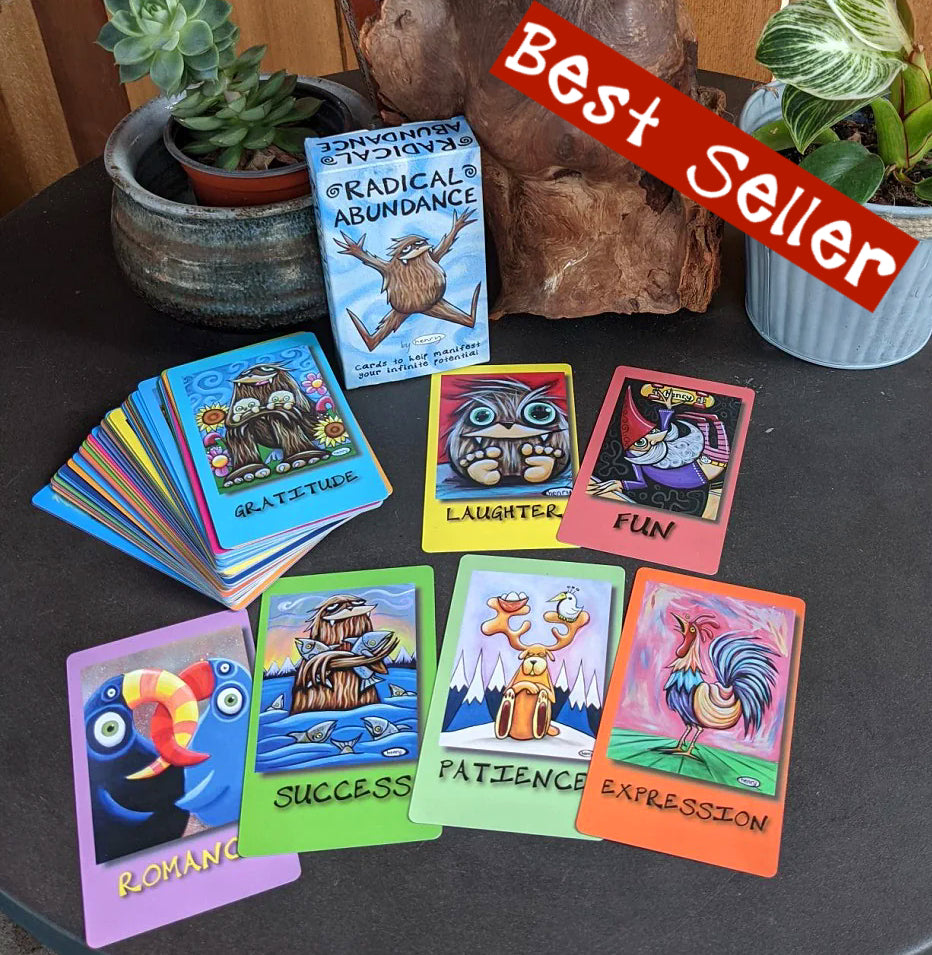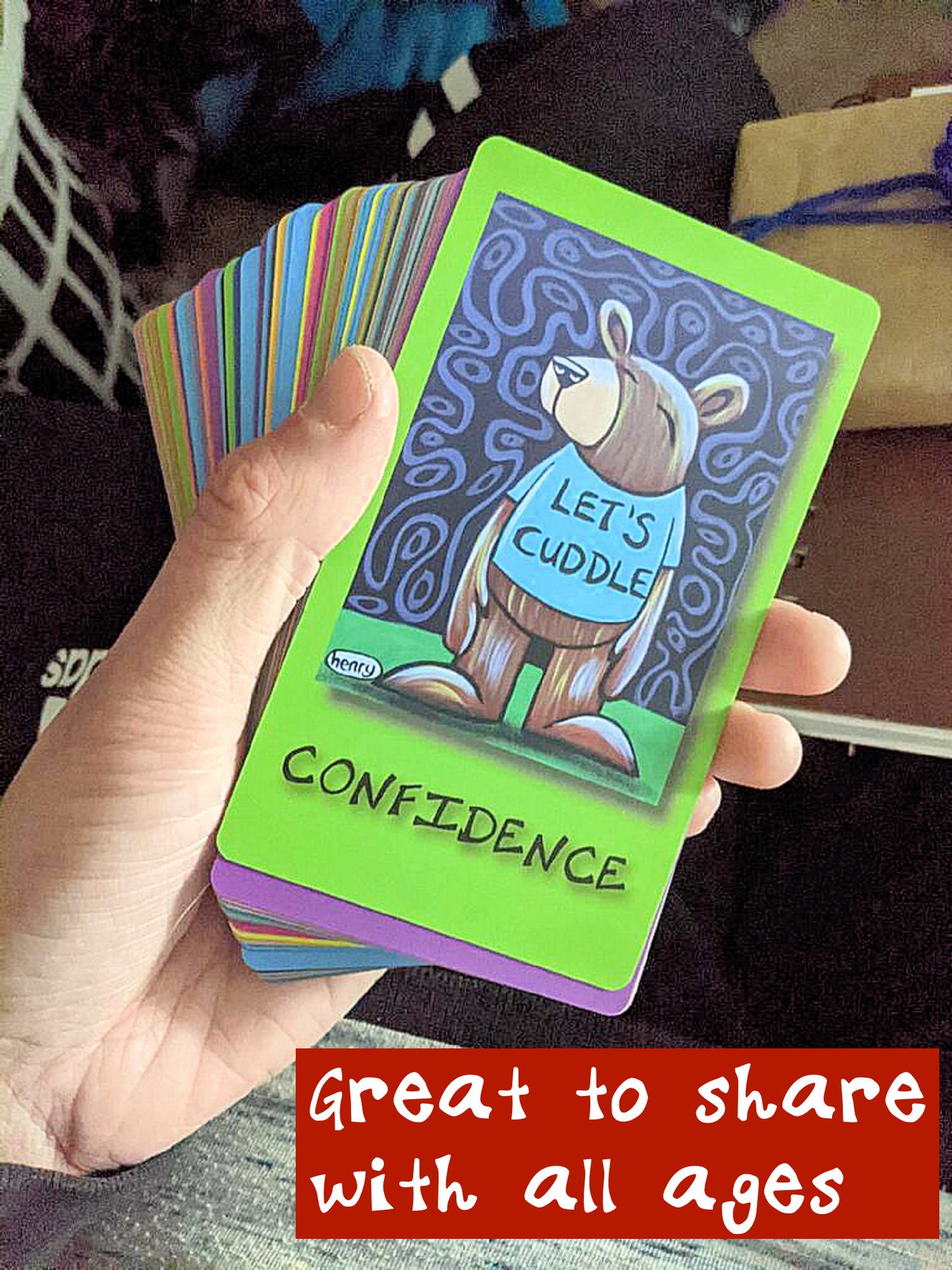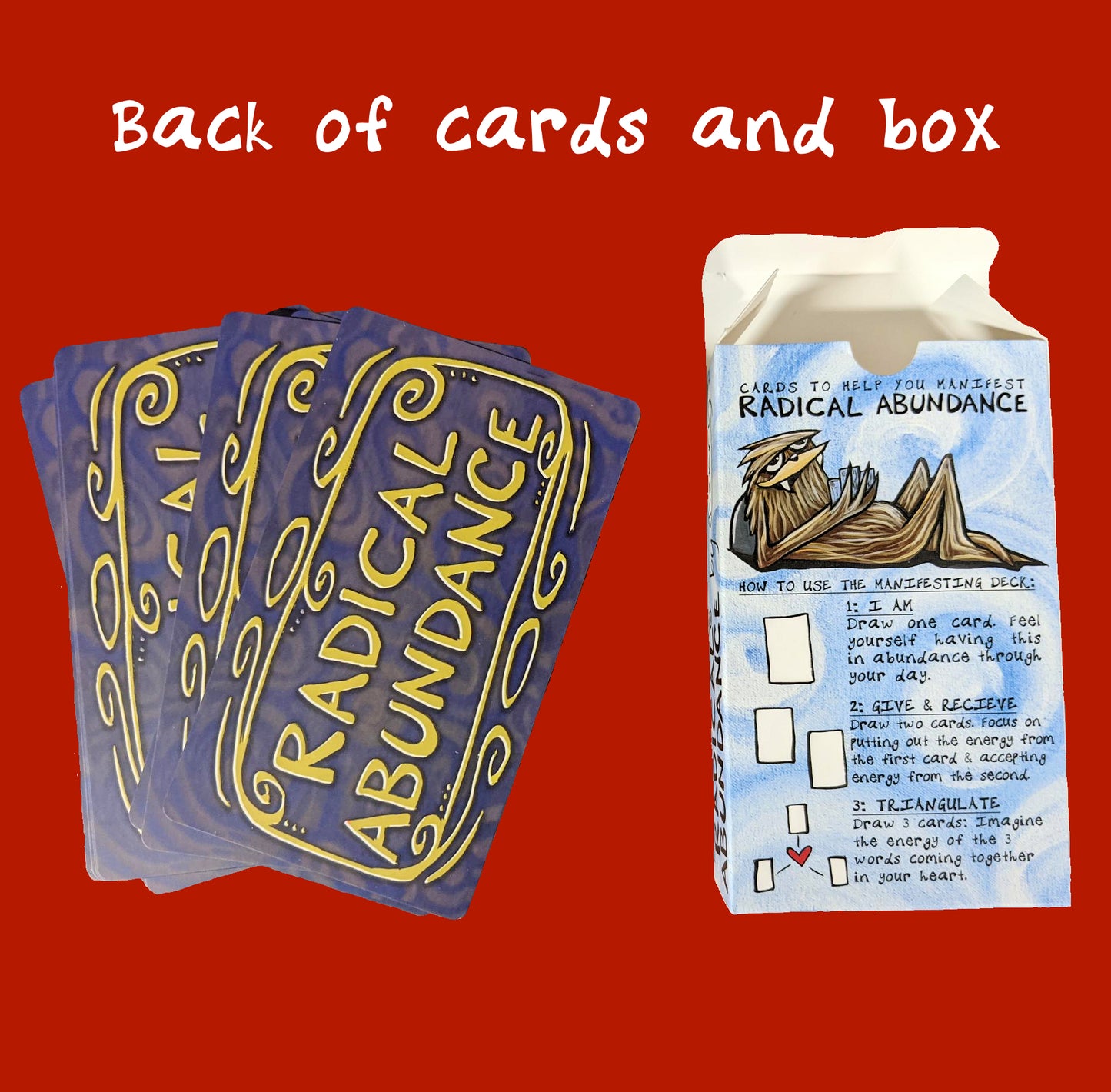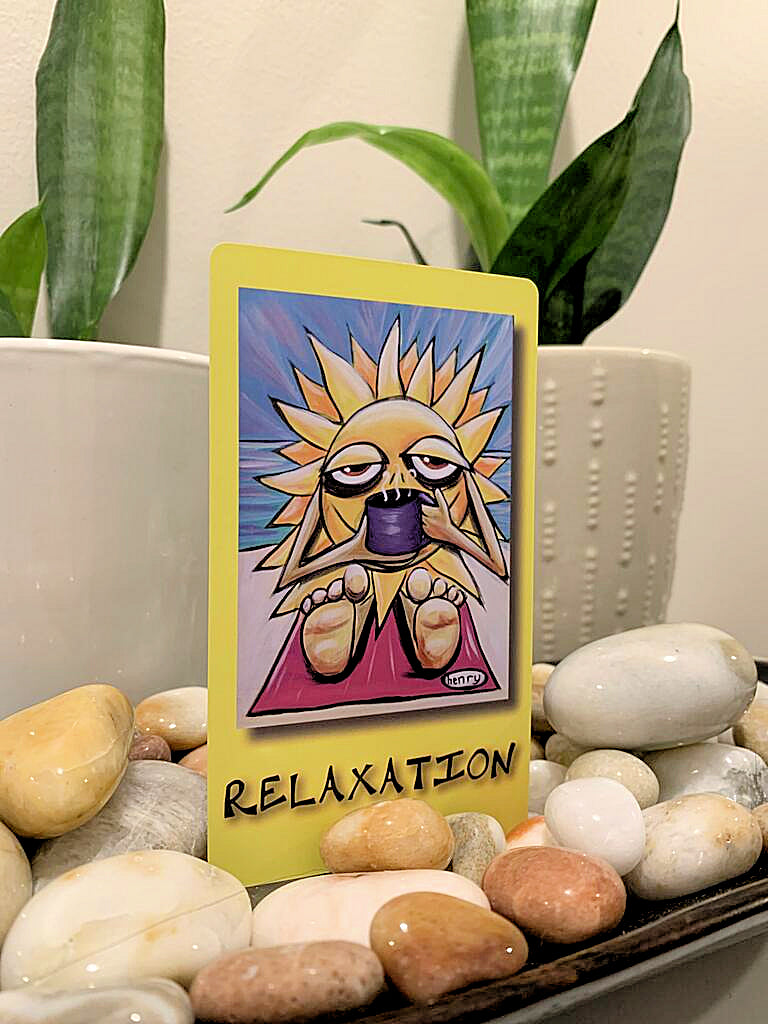 Henry card set
I really love these cards! The art is fun and whimsical and the experience of using them daily is so positive and inspiring.
Puts a smile on my face
When I am going through town and I see a Henry, I get excited and feel like a kid. This deck does the same thing. It makes me feel playful and silly and yet really think about the abundance that each card presents. The deck is by my bedside table. I draw a card daily and contemplate how that type of abundance shows up in my life. It's part of a larger gratitude practice. Life is full of abundance. All we need to do is just look. Just like how Henry has artwork all around town, abundance is everywhere...and he reminds me of that.
Love the creatures
I'm absolutely loving this deck. The creatures are so cute and key words are a great jumping off point. The card stock is buttery and it shuffles like a dream.
My only criticism is the back of the cards, which have the deck name in big lettering. If they were just a plain color it would be so much nicer, however, I 'm not looking at the card backs in a reading, so it's not the end of the world. I highly recommend this deck!
Great way to start a day
Positivity is essential in todays world. These cards are not only beautiful but also thoughtful. Buying more for gifts.
Wonderful!
Delightful artwork on well-made oversized cards. We keep them on the kitchen table and each day pick a card to delight in Henry's artwork and see what we will focus on manifesting for the day ahead. Great activity to do with the kids and great conversation starter.
Wonderful cards!
I'm so happy with my cards. They are so joyful and positive! The artwork is just incredible. They sit on my "knitting table which is right next to my recliner.
Delightful Fun Right-On
This deck is fun delightful & so enlightening to work with. Ok, yes my favorite. It sits an arm length away at all times!
Love these cards
What an amazing way to start the day. I love this art. Each one is unique and so much fun.
A treasure to cherish for sure
I use these every day. They are part of my daily routine. But also just like looking through the cards. Shipping was quick.
Great Fun Artwork
Radical Abundance "Manifestation" Cards are beautifully illustrated by Henry! This is a quick fun way to start each day. There are three levels of "play".: one card - have this abundance throughout the day. two cards- put out energy from first card and accept energy from the second card. three cards - energy of the three cards coming together in your heart. It's wonderful to have something to focus on positively throughout the day.