Art of Henry
Regular price
Sale price
$ 35.00
Unit price
per
Sale
Sold out
Capturing the moment of imagination and articulating it into canvas form in the "Now", Henry shares his joyful bliss with the world through his playful brush strokes.
Henry's art comes alive in 131 of Henry's favorite paintings in this 8.5" x 8.5" hardback book. The paintings are beautifully captured in this captivating book of art. Perfect for gifting or displaying on your coffee table. All the pictures are kid-friendly and can be enjoyed by all ages.
Share
View full details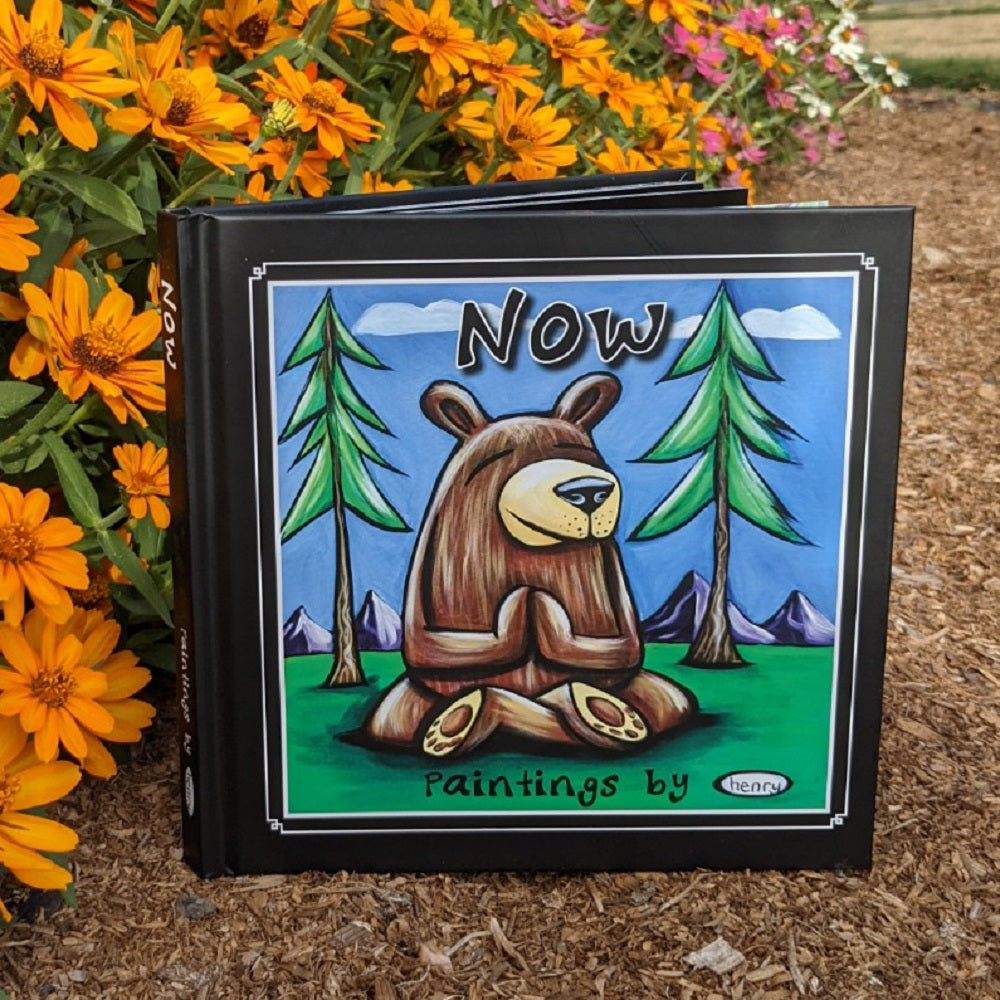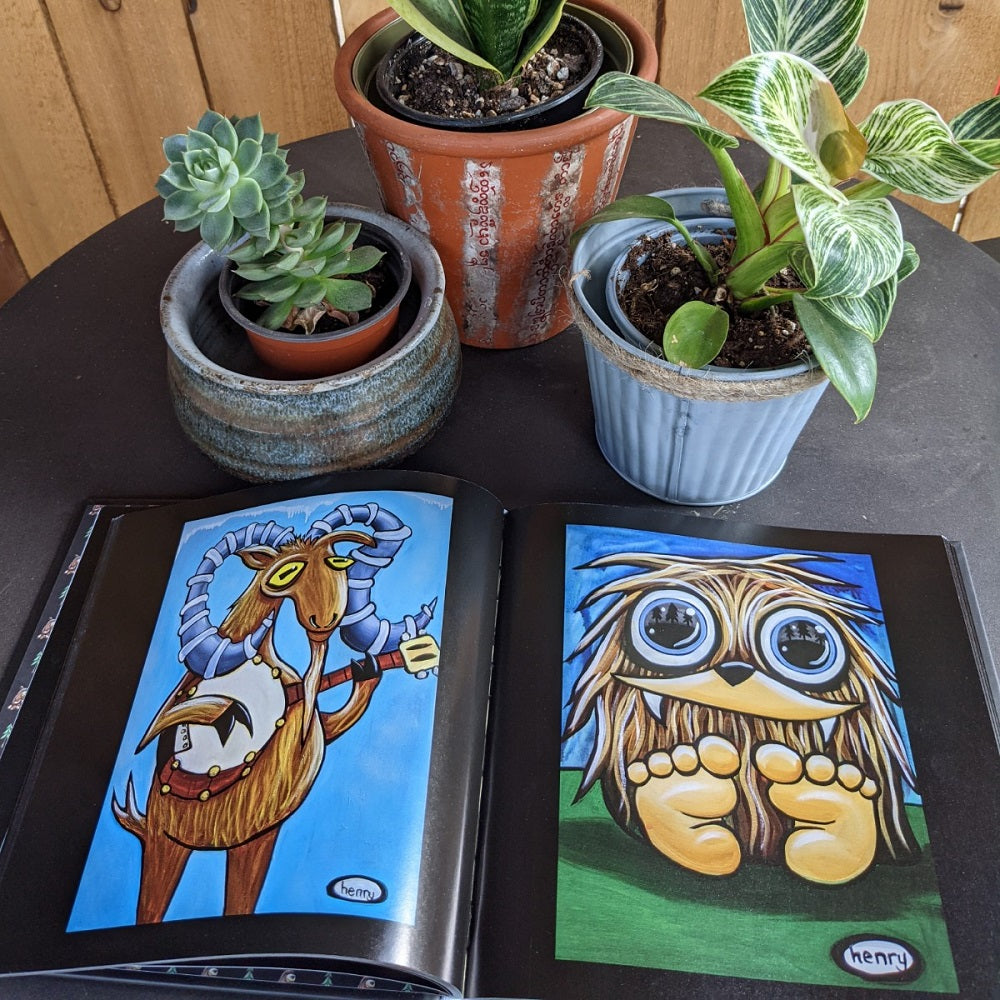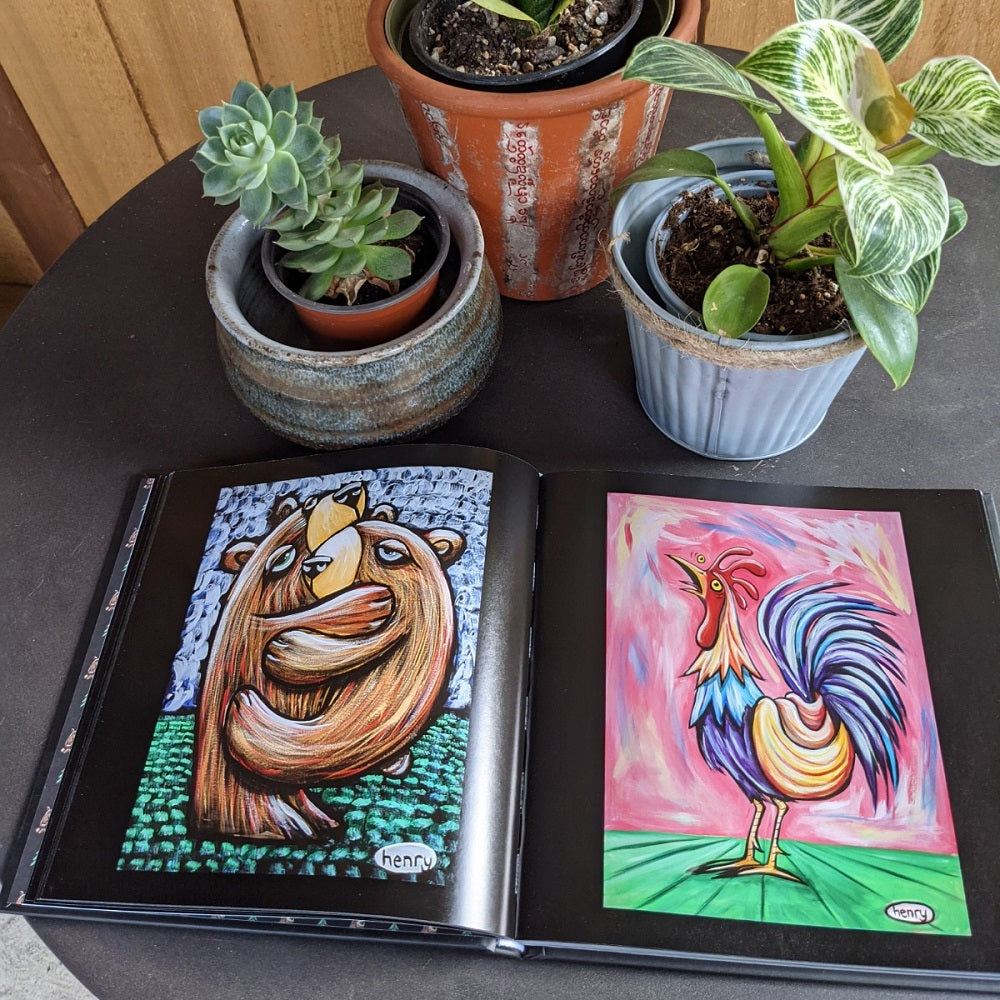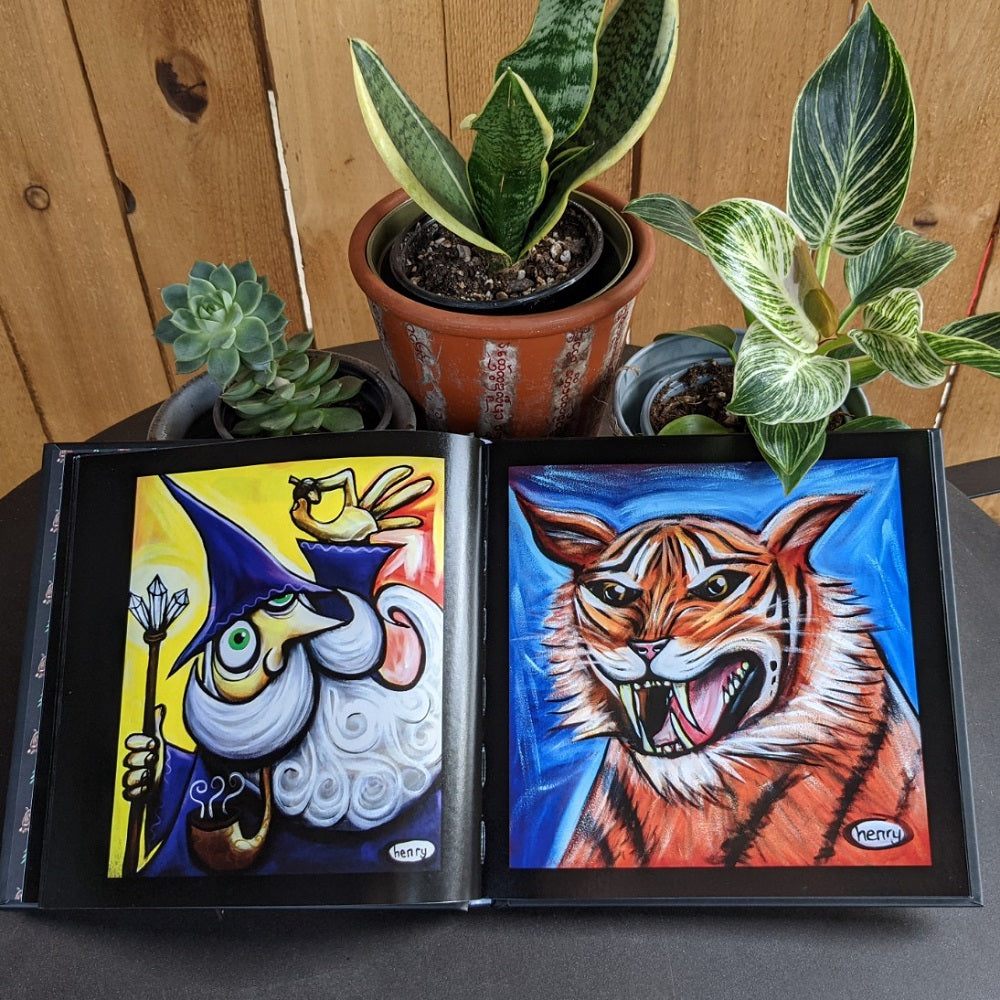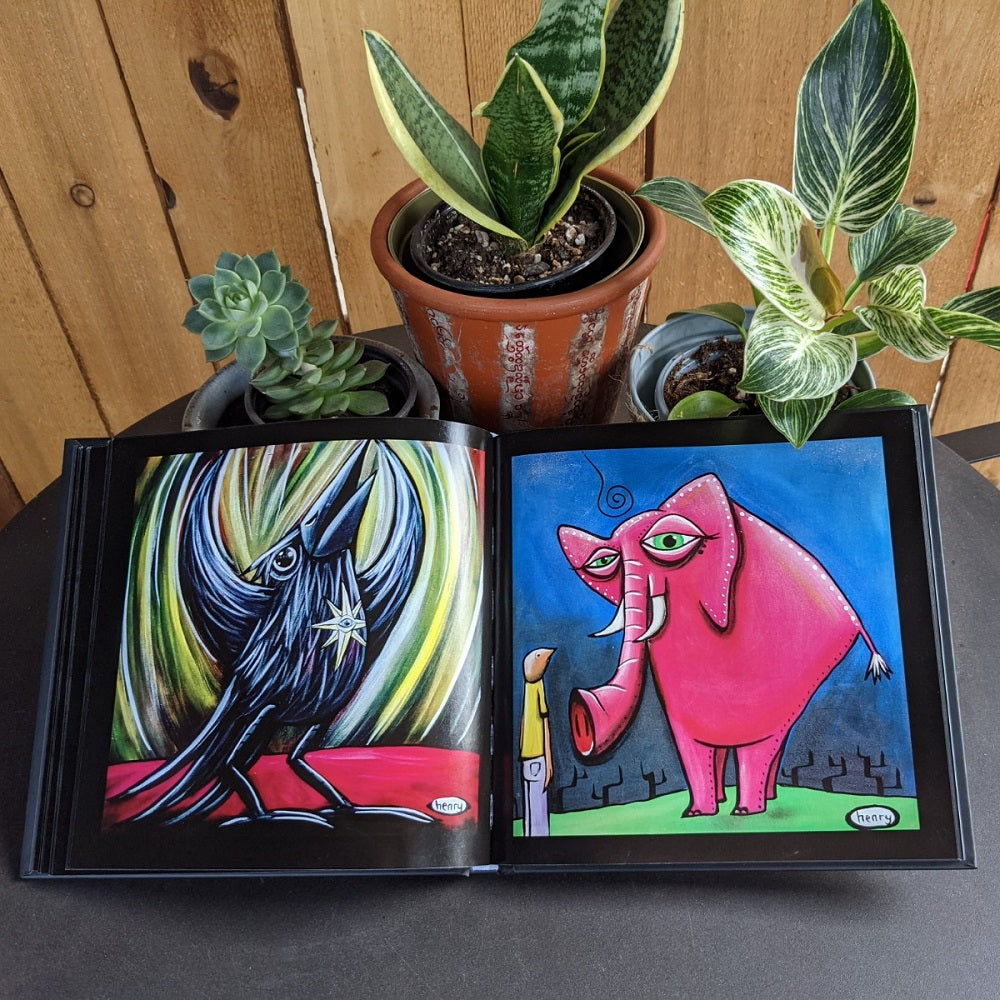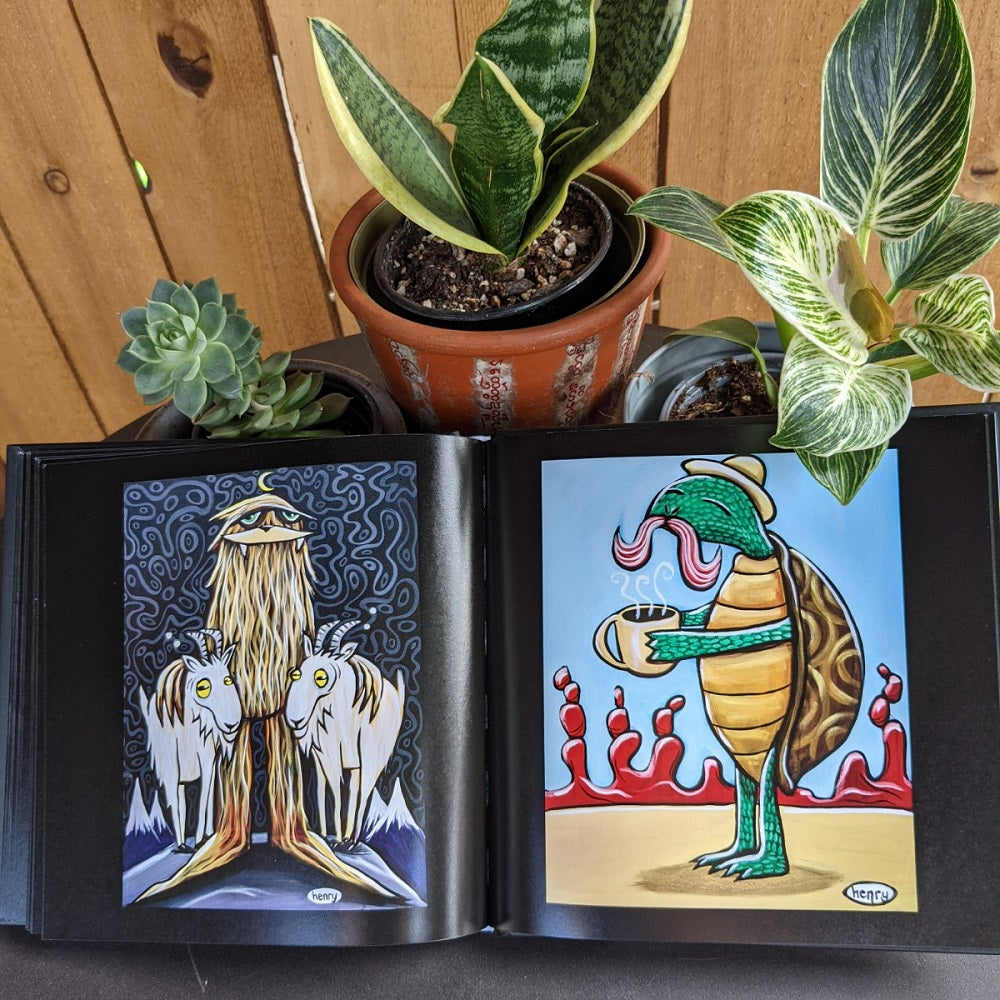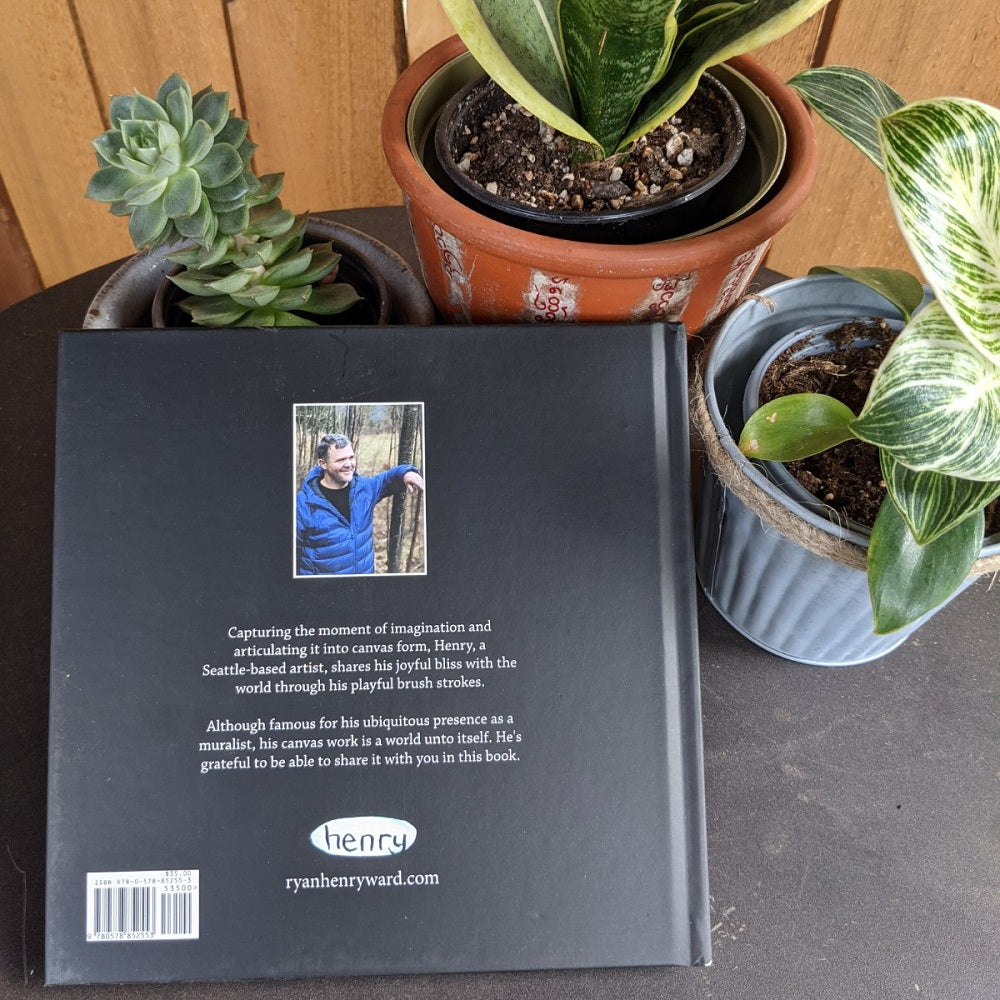 Fun!
Darling book, read at Buckshot Honey in Snowqualmie and knew we all needed a copy as a momento!
Gorgeous Art
Henry has a way with combining the whimsical and nature. His art is refreshing to look at. I'm glad I get to own something so special and unique to Seattle.
Love love love
Such a fun coffee table book! My nieces and nephews love flipping through the pages (as do I!). So much fun and creativity. What a wonderful way to bring some Henry Art into your home.
Colorful
I love this book. Fun and colorful! Good quality. I drive by one his murals on the way to work everyday so I was glad to buy his work for myself.
Wonderful!
These were a gift from me in Washington to my granddaughter in Fairbanks. She loved them both. I did, too!
A Northwest Icon
I have loved Henry's work for years. We are now very proud owners of some truly Northwest art.
Perspective
Henry's work is a refreshing view in difficult world. It is always a delight seeing one of his works.
A book of wonderful creations!
This is a wonderful book. It is well made and it is really quite a beautiful book. The colors are vibrant and each picture tells a story. The characters show such character!
Definitely a conversation starter.
Henry for Our Home
My wife loves seeing Henry's artwork around Seattle. Now she has a collection to share when friends visit from out of town. The quality of the book and prints is great. Very happy with this purchase. Thanks!
Brightens my day
The vibrant colors used in his artworks brighten my day. Such a talented local artist with a big heart. I'm a fan and happy that I have his latest book in my collection.