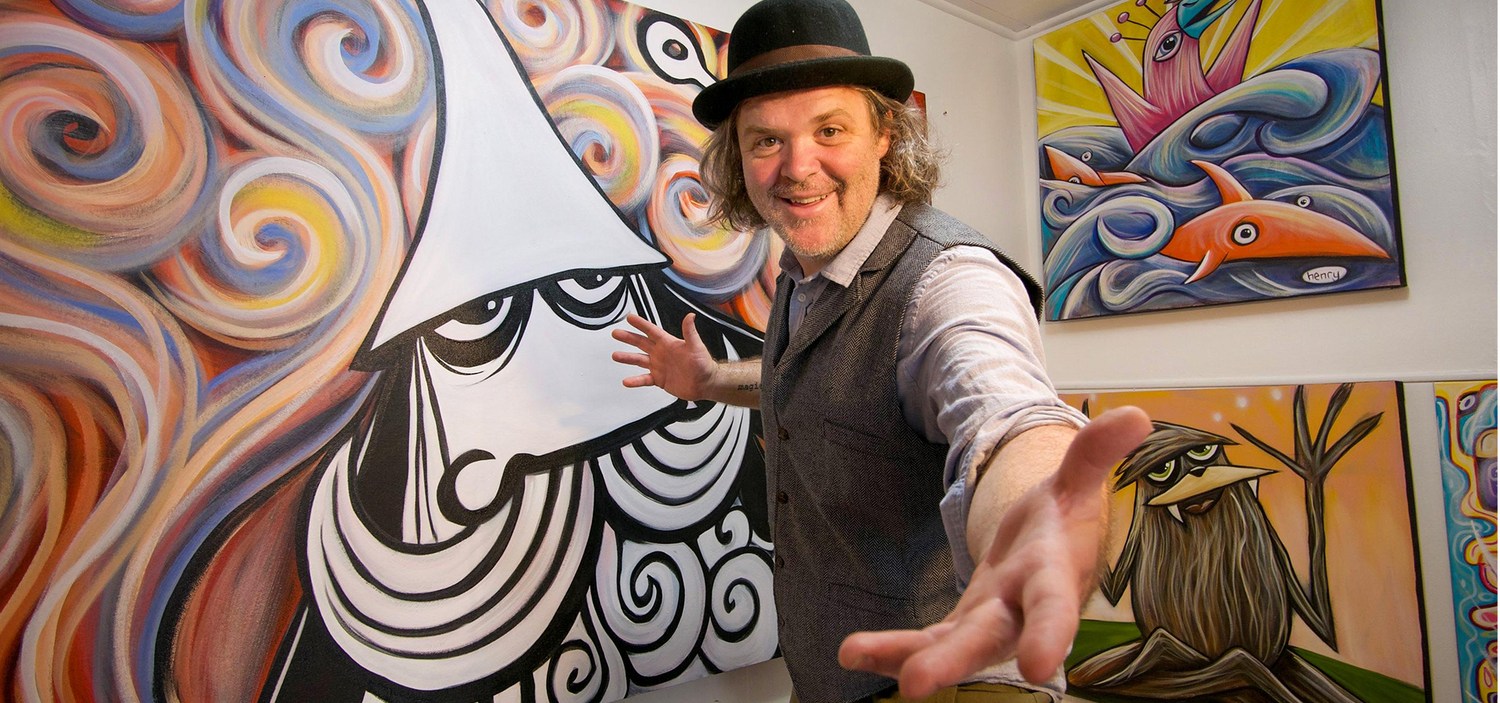 Who is Ryan "Henry" Ward?
Meet the artist:
You may have seen his work associated with major companies like: Microsoft, Amazon, Seattle Sounders, the NFL, Snap Chat, Budweiser, The Sasquatch Festival, The Seattle Times, and more.
Fighting through poverty in the streets of Seattle, he has risen to now be known as "Seattle's Most Prolific Artist", painting more than 2800 canvases and more than 500 murals across the country.
Henry's goal is to promote love from his murals and canvases to your home! In hopes that every time you look at his artwork on your wall or some of his wearable art, that it brightens your day. If you're searching for his original canvas paintings, look no further!