Art of Henry
Regular price
Sale price
$ 29.98
Unit price
per
Sale
Sold out
Add a wonderful accent to your home or office with a paper print of an original Henry Painting. These are sure to brighten and wall or environment.
Museum-quality posters are made on archival, thick and durable matte paper.
Share
View full details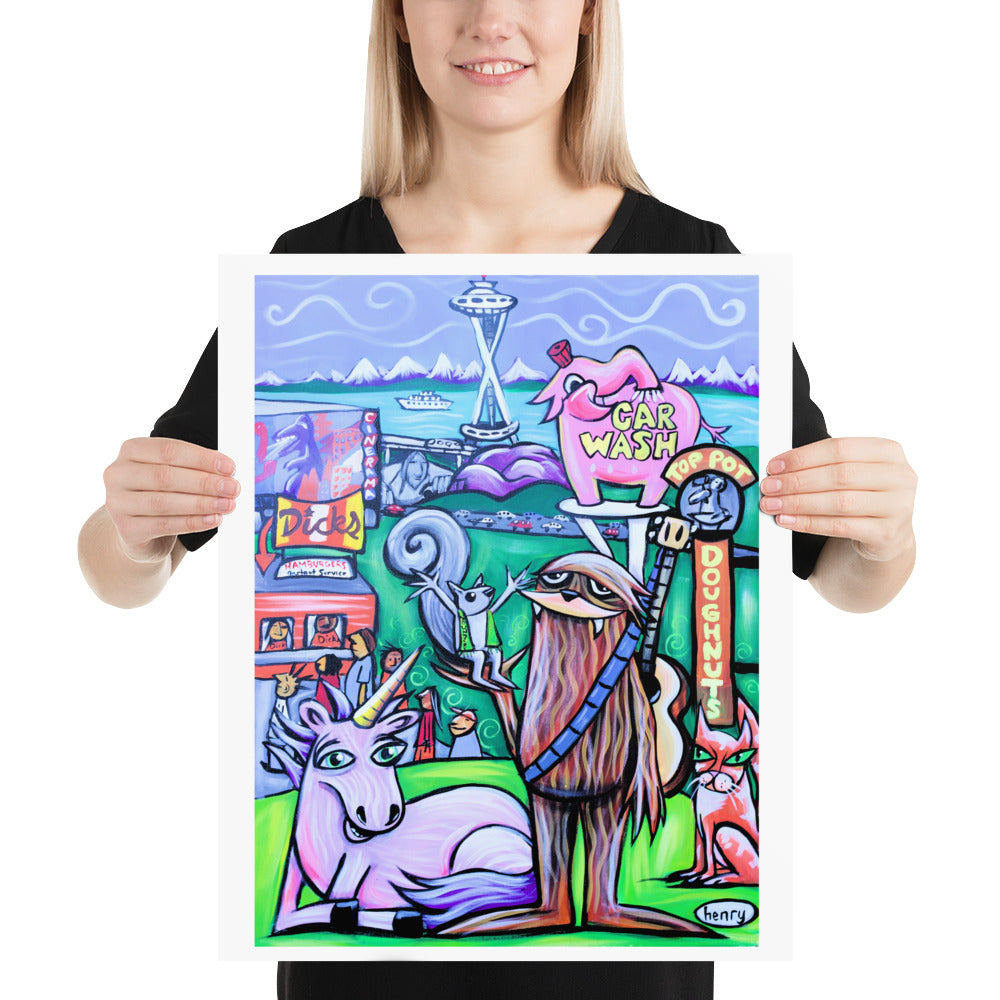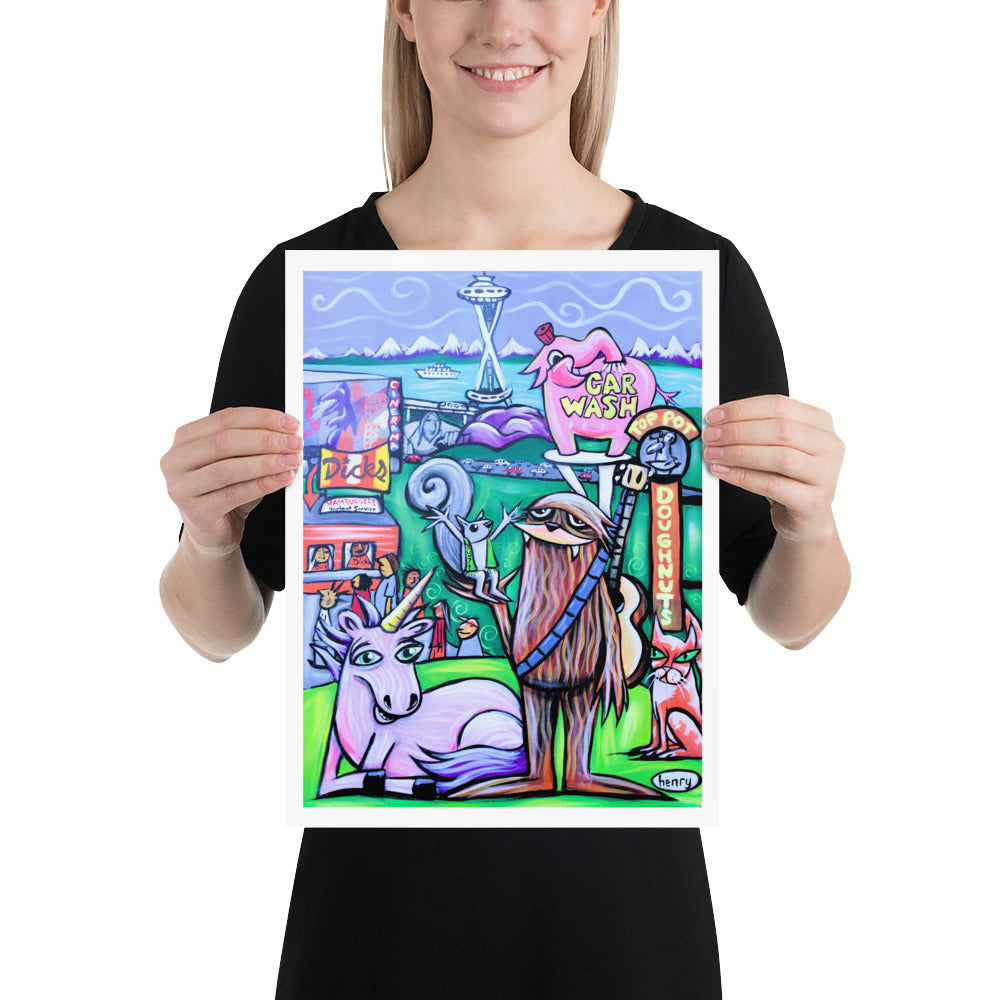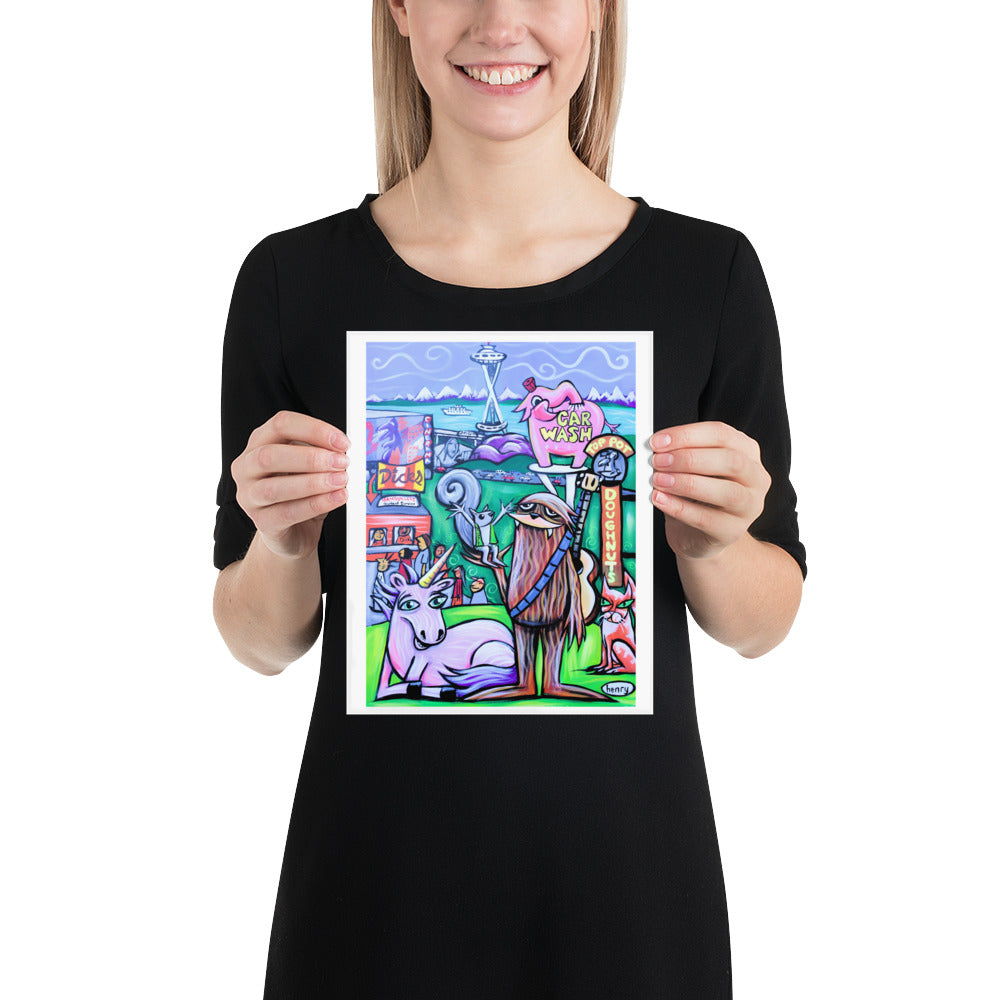 True Seattle
Purchased for my son's fiancé. She loves it!! Shows the great Seattle landmarks. So many memories growing up in Seattle.
Giftee loved it!
I bought a whole slew of prints for my youngest sister who just got her very first apartment out east. These absolutely fit her vibe and I was so happy to be able to send a little Seattle her way. Thanks so much for all you do, Henry and crew!
Beautiful
Gorgeous! We just moved out of Seattle, so this hangs on my office wall and reminds me of the good 10 years I spent there. Beautiful colors, vibrant.
Got it as a gift; recipient loved it. They had asked for something "very Seattle". "Well, is it Seattle enough?" I asked. "It's Seattle AF."
Home sweet home
Having this framed add a gift and cannot wait to give it because it is soooo awesome I know our will be loved and a great surprise !!! The color used and sights included could not be more spot on ! Thank you Henry ! I love it !
Henry pictures are iconic. This was purchased for family who have only visited Seattle and this print is perfect! Has a little of everything Seattle in it :) Plus you can't go wrong with anything Henry draws, he's amazing.
I am a Seattle native and I LOVE Henry art! I first became aware of Henry through his beautiful, colorful, and imaginative mural walls around local Seattle neighborhoods like Ballard, Greenwood, Fremont and Greenlake. His characters an sea creatures captured my heart and reminded me of "The Whimsy" and fun of childhood. I shave never met Henry but it would be a welcome pleasure. It is very safe to say I am a BIG fan, and the works of art Ihave purchased on his website exceeded my expectations in quality and speed of delivery. I now own 2 super soft T-shirts, a baseball cap, a gorgeous poster print, 3 awesome refrigerator magnets, and some great free stickers and a card that the staff threw in. I think Henry has something very special, and the quality of the art products he offers reflects that.
Rohn Rutledge
Happiness on my wall
Love, love , love our first Washington art since relocating here! The print is vibrant and perfect on our wall! We had to add the baby squatch to add more fun! Quick and professional!!! Had to order more!!
Quality print!
Looks great, lots of detail visible so it looks like a painting
A Peice of Home
I got this print for my daughter who's going off to college in the fall. It's a beautiful peice of her Seattle home to bring with her, and looked amazing when framed. She loves it! Also, the ordering and shipping process was clear and we received the print as predicted. It was packaged in a way that kept it protected during shipping and even came with a couple of cute stickers. Overall, it was a fantastic process and a great product!