Art of Henry
Regular price
Sale price
$ 20.00
Unit price
per
Sale
Sold out
Everyone will love to color in this fun book featuring the art of Henry. Henry loves the use of bright colors and now you can use your own imagination to fill in these great characters. Featuring pull out pages for easy coloring, hanging the finished pieces or photocopying.
This book has 40 unique pages to color with Henry.
Share
View full details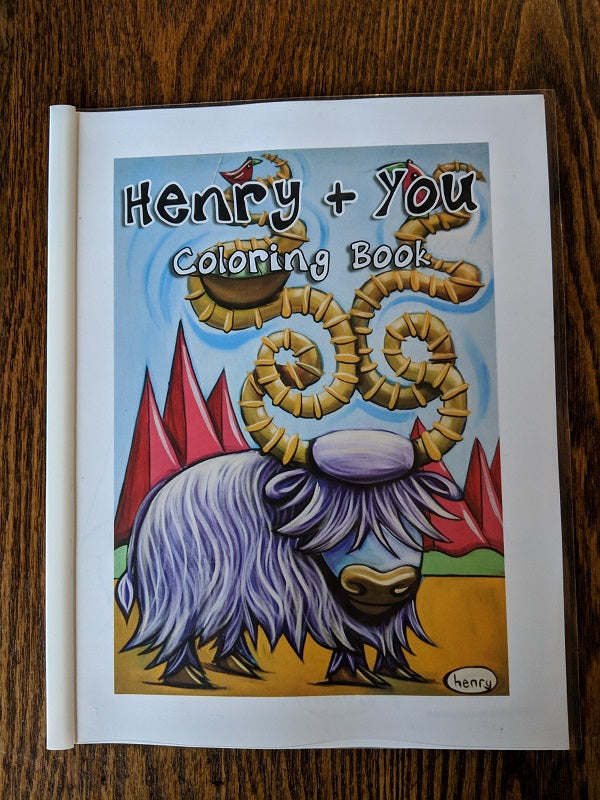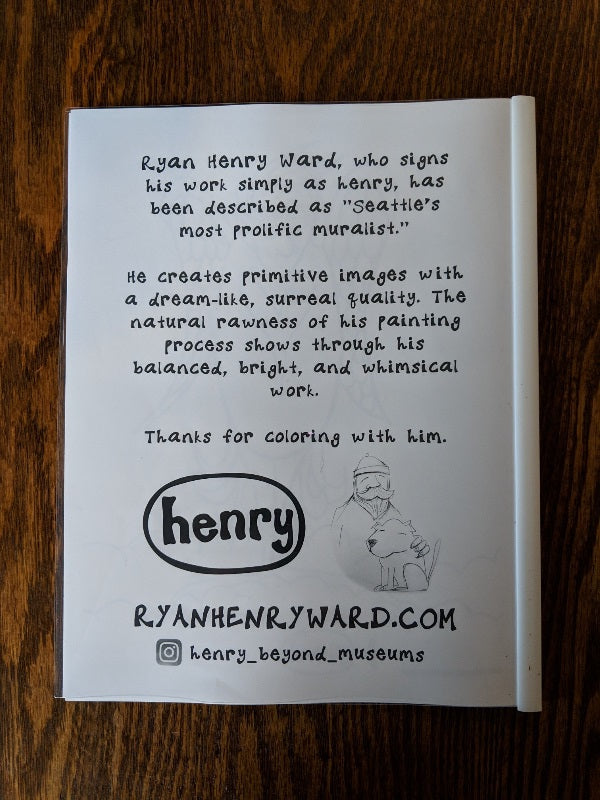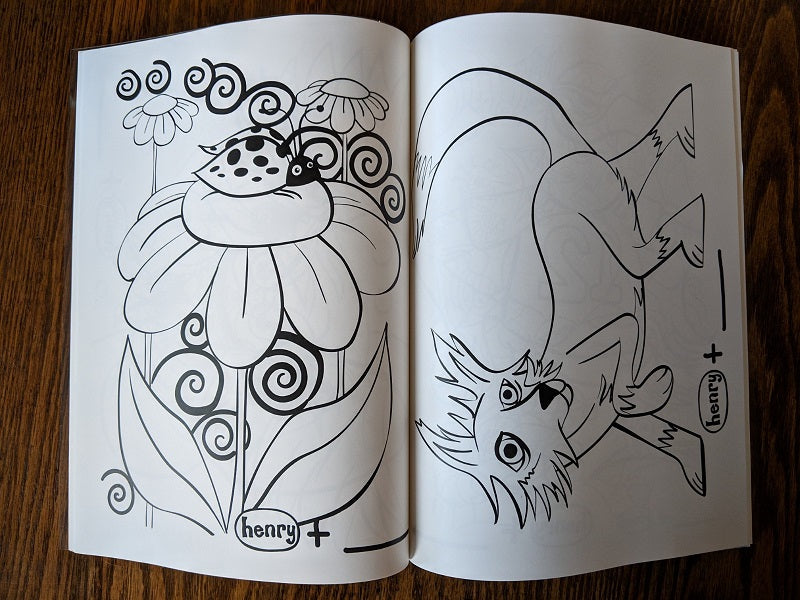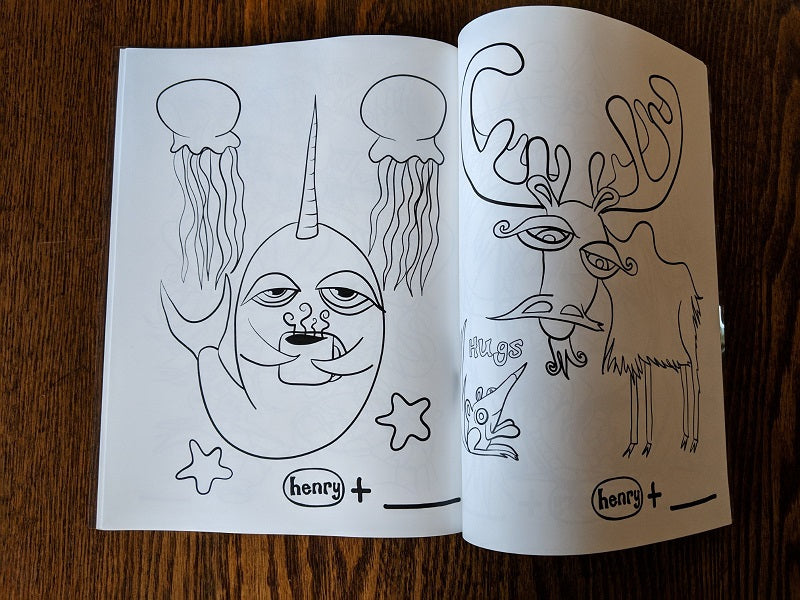 Kiddo loved it
My kiddo was beyond excited by this gift. They love Henry and are so excited to color his art. The paper is great quality as well.
Fun for all ages!
A perfect gift for any age! Grab your colored pens and pencils and enjoy!!
What a Great gift.
This coloring book is a great gift for any age. I bought it for my ten year old grandson who is in the hospital. It has provided him hours of fun and creativity which has helped pass the time and kept his mind off of other things.
Color My World Whimsical
Received a Henry painting. Who doesn't love coffee drinking squirrels! When I saw Henry had a coloring book, I knew I had to have it.
Was so delighted!
Color My World Whimsical
I have always admired Henrys whimsical designs in Seattle. My Husband even surprised me with a Henry original! I love my coffee drinking squirrel.
When I saw Henry had a coloring book, I was so delighted and ordered immediately. I was not disappointed. All the whimsical animals in a coloring book. Stellar!!
Will be ordering more for holiday gift giving. Thank you, Henry.
Great Henry Collection
This coloring book is great. It has a soft clip style spine so that you can easily pull out individual traces to work on. Looks like there's about 40 prints, so it'll keep me busy for a while. Great gift for kids and artistic adults!
Great coloring book
I love Henry's coloring books. They are perfect for adults and children. I am gifting this one to a very creative, colorful person who needs some levity in his world. I know he's going to love it